Here are the 10 main ways to collect messenger subscribers to your chatbot. Each avenue is a brief overview of the different growth tools ManyChat has on their platform. We go over
1) Bar
2) Slide-In
3) Modal
4) Page Takeover
5) Button
6) Box
7) Landing Page
8) Messenger Ref URL
9) Facebook Ads
10) Facebook Comments
The website I used in the video is only for demonstration purposes and is NOT real. If you think my get rich quick tips are legit, then you need to spend less time on the internet.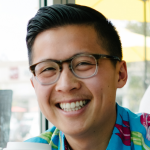 Tam's Take
My favorite growth tools are the Facebook Comments, button, and slide-in. Those are the main ways that we grow our Messenger list at Bot Academy.
Fun fact: those three options are also the most popular growth tools among other businesses that we researched. If you want to see real examples of the growth tools in action, click the button below and I'll show you the 5 most popular chatbot use cases.