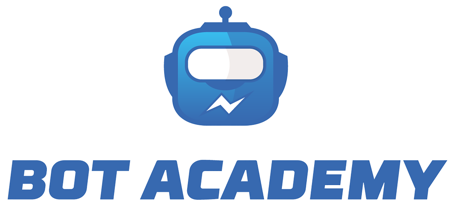 Even though hundreds of people joined Bot Academy, the #1 reason why some didn't join is
"I don't want to create bots for clients.
I just want to learn the basics of creating
a chatbot for myself."
This is my answer to that…
If you just want to learn how to build a Facebook Messenger bot without the extra frills…
If you don't need to learn about selling bots to customers…
If you want a simple bot for your small business or project…
If you want to build without support from other bot makers…
You'll Want To Get Your Hands On The
"Just Build" Training Now.
It's a in depth training on how to build a
bot, without all the frills.
Inside Just Build, we will show you…
How to set up & deploy your chatbot
How to connect your bot to Facebook
How your bot could collect payment from customers inside chat
How to build sequences for powerful automation
How to broadcast messages to your subscriber list
The most useful "tricks" and features in ManyChat that most don't know about
The biggest mistakes most beginners make when building their first bot
This program is perfect for you if you want to give bots a try but aren't ALL IN just yet.
Keep in mind, this program isn't a "light" version of Bot Academy, it's just my best training on how to build your first bot.
It goes far beyond what I've taught in the webinar, and will allow you to get a feel for building bots and trying them out for yourself.
If you want to accelerate your learning and open yourself up to a MASSIVE trend that's happening right now, this is the perfect way to dip your toes in the water and get started.
I'll see you on the inside!
- Andrew Warner
Founder of Mixergy & Bot Academy