(Photo credit: Image from Crypto Head)
A Bot Academy student posted a great question in our private community that made a few students worried.
This question makes people worry not just with chatbots, but in many other parts of business:
Why would a business pay me $4,999 to build a website when they can buy a theme off of Templatemonster.com for $49?
Why would a business pay me $1,999 to design their company's branding material when they can go on Fiverr.com and pay $5?
Why would a business pay me $250 per article I write when they can hire an unpaid intern to publish blog posts for free?
Does this sound familiar?
I used to worry about this, too.
I started out as a freelance writer publishing blog posts for $50 apiece, which wasn't enough to make a living, especially in San Francisco. But I just felt lucky to even get paid to write… with so many people willing to do it for free.
Then I met other writers who were getting paid $400 per blog post. Some charged $1,000 for each blog post. I have a friend now who runs a content agency that charges $7,000 each month for 3 blog posts.
That's $2,300 PER BLOG POST!
This made me more curious than jealous.
Why would businesses happily pay them thousands of dollars for content when I could barely get opportunities to write for $50?
These writers were generous to share their secrets. And after taking their advice, I raised my rates from $50 a piece to $2,500 package for 4 blog post and email copywriting.
I used the exact same strategies in my chatbot business. And I charge at least $5,000 for the set up fees alone.
I say this not to brag, but to show how simple changes in your positioning and offer can make a huge difference in your business.
So what exactly did I do to command higher fees? Three main lessons:
Become a trusted advisor.

This is advice from the business legend, Jay Abraham, on how to not be seen as a hourly worker and as the go-to person to solve their problem.
Choose your clients wisely.

How do you charge 10x more than what you do now? Sometimes it is not about working 10x harder but simply changing who you work with.
If you do only these three things, you will differentiate yourself from 95% of your competition and most likely double your revenue.
Alright, enough teasing. Let's dive in on how to charge more as a chatbot creator.
Be a trusted advisor.
It is Game 3 of the NBA playoffs with the Boston Celtics down by 1 point against the 76ers with 8.4 seconds to go.
Brad Stevens, the Celtics head coach, calls a timeout to draw up a play. The Celtics team runs the play to perfection as they pass the ball to the 6'10, Al Horford, for an easy layup against a smaller defender. The Celtics win the game and eventually, the playoff series.
During the post-game interview, Hartford admitted,
"Brad Stevens is a genius, man. Sometimes he draws things up and I look at it and I'm like…
I didn't think… ya know… man."
Hartford is left speechless through the middle of his interviews at how much of a "genius" his head coach was.
To the Celtics team, Brad Stevens is their trusted advisor.
They trust him to run the plays that will get them a win. They trust in his leadership that they can all play together as a strong unit. They trust in his training that they will be prepared for the toughest challenge in their careers.
No one expected the Boston Celtics to make it far in their season after two of their star players got injured. But they advanced all the way to Game 7 of the Eastern Conference Finals before finally losing against Lebron James.
OK, Tam. I don't even watch sports. Get to the point. What does this have to do with chatbots and finding clients?
Clients want to hire people that can trust to solve their problem.
Imagine an entrepreneur who runs a team of 7 people and generates $800k in revenue a year. This woman loves to speak at different conferences and spends most of her time closing big clients.
Can you imagine her stopping everything she's doing to pay for a $79 template, learn how chatbots work, improve the chatbot like crazy (because templates are never personalized, hence the name "template), and then run marketing campaigns?
She doesn't want to know how to build the chatbot. Or grow it. Or understand selling Facebook's terms of service. Or all the nuances that go behind tagging and automation.
She wants to give speeches. She wants to talk to big brands. She wants to manage her team.
But she wants to use a chatbot for all the benefits her marketing friends talk about.
So what does she do?
You guessed it. She looks for someone who is the best in the business to build it for her.
She's also willing to pay premium prices if the chatbot will make a big return on her investment. (more on this in point #2).
The best entrepreneurs find people who they can trust and give them leadership.
This is why you need to be more than just a chatbot creator. You want to position yourself as a trusted advisor.
What's the difference?
—
Chatbot creator: Asks the client what they want in a chatbot. Build what they ask for.
Trusted advisor: Asks the client what they want in a chatbot. Listens. Then suggest other recommendations based on their goals that will be more effective and affordable, even if that cuts out of creator's compensation.
—
Chatbot creator: If the client has any questions, they answer through email.
Trusted advisor: Writes up a report on how the chatbot is doing with detailed analytics. Lists the good and bad parts. Then offers suggestions on how to improve for the following week. Repeat every week.
—
Chatbot creator: Finishes contract and prays the client wants to renew.
Trusted advisor: Actively sends client helpful news in the space and examples of their competition using chatbots.
—
Who would you rather hire?
Being a trusted advisor is more than simply outdoing the average person. You are proving yourself to the client that they can trust you with the strategy and execution.
They now understand that no one knows the space as well as you do.
They will actively include you in their company decision makings and trust your wisdom when you offer recommendations.
All of this will (obviously) make them want you even more and hire you again.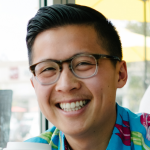 Tam's Take
I first started working with Andrew Warner (founder of Bot Academy) when he hired me to be the Community Manager of Mixergy (his other business).
Andrew didn't have time to run the community full-time. He had dozens of other important things to prioritize. Even if he did run the community, Andrew wasn't interested in learning about community management. He also found more meaning in the work he loved doing which was interviewing entrepreneurs for Mixergy.
He had to find someone who was competent and passionate about the job. After he hired me, Andrew told me something I'd never forget.
"Tam, you are the CEO of this community. You clearly know what you are doing and for the things you don't know, you can always ask me or figure it out yourself. You tell me what to do to make you more successful. I trust you."
I'll never forget that moment. It was the first time in my career when I went from receiving orders to giving orders. I performed much better with the autonomy I got from Andrew. The community became so much better because of Andrew's trust in me. Win-win.
Click the button below and I'll send you a link to the piece by business legend Jay Abraham that first introduced me to this concept. I took this mindset with me with everyone that I worked with.
Choose your clients wisely
I once pitched a business to build a chatbot for them and before I could say the benefits of how it will help them… they asked me, "How much do you charge?"
I'm sure you can resonate if you have ever freelanced before.
Asking this as the first question is a clear sign that the business is ultra concerned with pricing and would probably not be a good fit for your premium services.
Because even if they say yes, these clients will a huge pain in the ass to deal with. The contracts will probably not last long since they are actively looking to cut you to save costs.
In other cases, many businesses were very open to hearing how a chatbot would benefit their business. I demo'ed how chatbots work and how it would apply specifically to their business. I gave examples of some use cases that would be a good fit and predicted what the ROI might be after working together for 3 months.
The clients who are willing to listen and see the potential of chatbots… are much easier clients to work with.
I'm going to be blunt:
Pick clients that can afford your services.
When you charge more, you will narrow down the clients you serve, and that is OK. That is a good thing!
Not only will you be better compensated, the businesses will also be better because the ROI will be much more clear.
If you can increase sales on one of their products from $10,000 to $25,000 for example, investing $2,500 to hire you was a no-brainer. Their $2,500 investment got them back an extra $15,000 and counting!
But if you double sales on a small business from $2,500 to $5,000… investing $2,500 to get an extra $2,500 is not worth the effort.
The best clients are the ones where you can clearly show high ROI.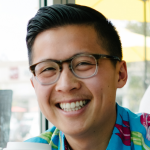 Tam's Take
I started my career doing internships for struggling small businesses in my community. It was unpaid (of course) and I used to hold a huge grudge against my managers… Why weren't they paying me at least minimum wage? Why are they taking advantage of me? Why are they being so cheap?
I finally understood why they offered unpaid internships: They could barely afford to pay themselves. They could barely afford to keep the business afloat. How were they going to pay me?
That was when I started to work for big tech companies and venture backed startups… then I made $13/hr like a boss. All jokes aside, I knew I needed to change who I worked with in order to get compensated fairly, and have done so ever since.
Click the button below to get our email script on what to send to clients to convince them to ask you for a demo.
Deliver immense amounts of value
Remember, you are the trusted advisor.
You are the expert in this field. You know what is possible in this space because you learn from other chatbot creators. You are the one reading blog posts on how to integrate with other softwares, understanding terms of service, and testing new features.
Basically, you know how to get shit done.
When you work with clients, define what success looks like working together in your first meeting.
If increasing revenue is the goal, make all your efforts towards doing that.
If increasing retention is the goal, make all your efforts towards doing that.
If increasing the number of leads, is the goal, make all your efforts towards doing that.
This way, you know what high ROI looks like. If a lead is worth $10 to a company and you generate 1,000 leads, you just brought in $10,000. Usually, companies would be open to investing in people or software if they bring in at least double ROI.
So if you bring in $10,000 worth of value, it would be a no-brainer to hire you for $5,000.
But if you bring in $10,000 worth of value and charge $9,000 for your services, it will be a harder sell.
Once you delivered immense amount of value with clear ROI, how likely do you think they would say yes to hiring you again? Or paying you for additional services?
Heck yes. You are their trusted advisor who has delivered so much value. OF COURSE they would say yes.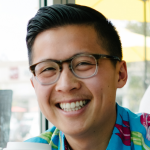 Tam's Take
Delivering amazing value and results to your client is much easier said than done. You need to work hard but you also need to know what you're doing. One great example is one of our Bot Academy students used the strategies from our course to generate over $200k in pre-sales for their client's first product launch.
Click the button below and I'll send you the full case study through Messenger.
Wrap up
The best businesses understand the value in hiring top performers to help them grow. They will happily pay premium prices to chatbot creators if they prove they can be trusted advisors and deliver immense amounts of value.
To expand on this post, we created a full resource list of everything you need to build your chatbot business. Click the button below and I'll send you your free guide through Messenger.
Thanks for reading. Hope to see you in our Bot Academy community or inside our online course one day. Have a good one!