Meet two growth marketers: Kevin and Sammy.
Kevin is a Facebook page "growth hacker". He can double or triple the amount of "likes" you have on your Facebook page. His pitch is that the more likes you have, the more organic reach your posts get (since Facebook is making that much more difficult), which leads to more engagement.
Yay for engagement!
Sammy is a Facebook chatbot creator. She can build you an audience on Facebook Messenger where ~80% of your audience will see every message you send and click ~20% of the time. Then after building a relationship with your audience through an automated sequence, Sammy offers your product or service at the perfect time, which leads directly to sales.
Yay for sales!
Who would you hire to help with your business marketing?
I'm obviously biased towards chatbots but let me tell you a fun fact: Entrepreneurs care more about sales than "engagement."
You need to prove to your client that their investment in hiring you will give them a good return. If you can't measure that return, then they won't keep you around very long.
With chatbots, you can measure their return on investment, and land long-term retainer deals with your clients.
I want to go over the ways that our team and students use to accurately track sales from our Facebook chatbots.
1) Use UTM tracking links
UTM stands for Urchin Tracking Module. No, not the urchin you are thinking of.
UTM tracking links help you track where your audience is finding your material from. So if you are selling your products on podcasts, email newsletter, Facebook chatbots, and more… you don't need to create custom links from each course.
Instead, you can add on a UTM tracking link after your website URL and that will do the job just fine.
The simplest and non-technical way to build your custom UTM links is with a free tool called UTM Builder. It looks something like this.
You fill out the different categories and the tool generates a free link for you. Pretty cool right?
Here is an example of my own UTM code if we were thinking about pivoting to selling pizza (I'm obviously hungry while writing this).
Generated URL: http://botacademy.com/?utm_source=Facebook&utm_medium=Chat%20Bot&utm_campaign=Pizza
I set up the categories to show that whoever clicks on this link is someone who came from our Facebook Chatbot broadcast on Pizza.
Now you can copy and paste your new URL into your chatbot platform (see which one is right for you).
Once you click the link, your original website will show up as normal, but everything is tracked on the back end.
Then you can go onto Google Analytics to see how many people came from that source and medium. Here's how you see it in real-time.
If you would like me to message you the tool to generate your UTM code and an extra tool to make the long URL look nice and clean for your users… click the button below.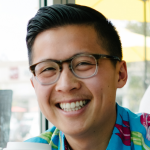 Tam's Take
I use UTM codes for every marketing campaign I do when selling products, but it isn't always accurate. The downside is that some customers can visit your website through multiple sources.
I worked with an author who appeared on 14 different podcast episodes the same day the book came out There would be some fans who would listen to this author on multiple podcasts and click through… but what source should we give credit to?
So what if they came in through link 1, didn't buy, and came in again through link 2 or link 3, then bought the book?
Take this into consideration when you use UTM codes and know that it is as accurate as the technology allows.
2) Discount Codes
I hate buying things at full price.
That's why when my favorite podcast promoted MeUndies, a booshie but super comfortable underwear line for hipsters (like me), they shared a promo code to use for 20% off my first order.
I used the code and completed my purchase.
This helped me buy nice things at a discount and most importantly helps MeUndies track where their new customers came from.
If MeUndies sees that this podcast brought in 5 times more customers than the other podcasts they sponsor, they use that data to help them decide how they will spend the rest of their marketing budget.
If you sell any product online, discount codes will be your best friends because unlike UTM codes, you know with 100% certainty where they came from and who to properly give credit to.
Here's an example of a chatbot in action.
If you sell products online and like to learn how to create discount codes for Shopify, Amazon, or Etsy… click the button below!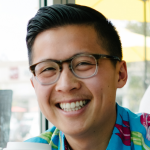 Tam's Take
Like with my yoga practice, this is far from perfect. The amount of revenue that you generate with discount codes can actually be understated since some simply forget to put the discount code in.
So while that is great for the business, it serves as a conflict with marketers who need to accurately track results and show the client their value to the marketing campaigns.
This is not a huge deal. Just keep this in mind as you report your data.
3) Software specific tracking codes
A lesser known secret is that the software you use to sell probably has their own tracking codes.
CallFire helps track the number of calls.
Eventbrite lets you create custom discount codes for your events.
Webinar Jam, a webinar hosting software, offers their own tracking codes.
Facebook ads their own pixels you can use on your websites.
Teachable, an online course platform, has their own tracking codes.
Look into whatever software you or your client is using for their specific tracking codes. If they are great companies, they will have tutorials on how to use their own tracking links.
Wrap-up
When your dream client asks you to build a chatbot for them, you will be ready. You will be able to sell effectively and track what's working and what's not.
This sounds so simple but a strong emphasis on being data-driven is what will make you be seen as a professional in your craft.